Find the Perfect Bike
Answer a few quick questions and we'll find the perfect bike and size for you.
Start the Quiz
Regular price
$ 199.99 USD
Regular price
Sale price
$ 199.99 USD
Unit price
per
Sale
Sold out
This size is temporarily unavailable. Enter your email to be notified when it is back in stock.
Description

The FX is the product of wanting to shred around on dirt with our brakeless fixed-gear frames. We tweaked specific areas of the bike to try to improve common issues that you encounter riding fixed and especially, riding fixed on dirt.

The Poseidon FX has a raised bottom bracket that prevents pedal striking even on the steepest of drops. The head tube angle is slacked so your toe doesn't hit the front tire as easily when turning. This also offers a slightly softer ride on rougher terrain. On the small frame in particular you will see that the head tube angle is slacked the most as toe overlap is a common problem for smaller frames. You can pedal freely even through the tightest of turns on that size.

The FX frame can easily fit a set of 700x40 cross or gravel tires. 

The fork can clear a Tektro R559 Long Reach Rim Caliper.

Frameset includes Frame, Headset, Seatpost Collar, and Fork only.

International Customer? 

Find out about international shipping here: 

https://www.poseidonbike.com/pages/international-and-out-of-country-orders

Box Dimensions are: 39x7x22 (inches)

Box Weight: 10.5lbs

 

We made this bike to fit your standard fixed gear wheels so a 100mm front and a 120mm rear.

Fits a 68 x 115 square taper bottom bracket. We recommend a square taper bottom bracket and crankset for this build.

All straight returns are subject to a 15% restocking fee and return shipping. The bicycle must be returned in the original packaging (unopened and unridden).
View full details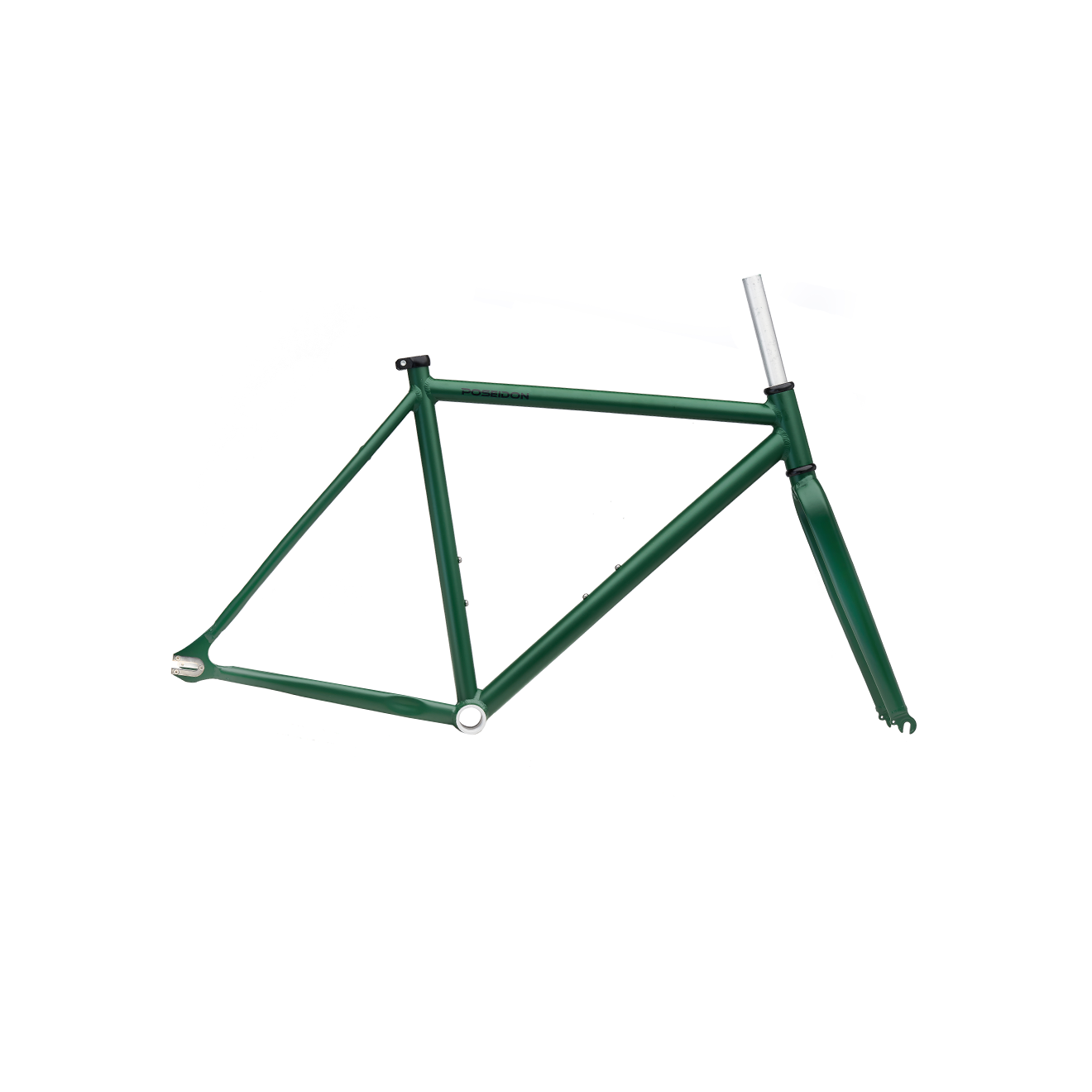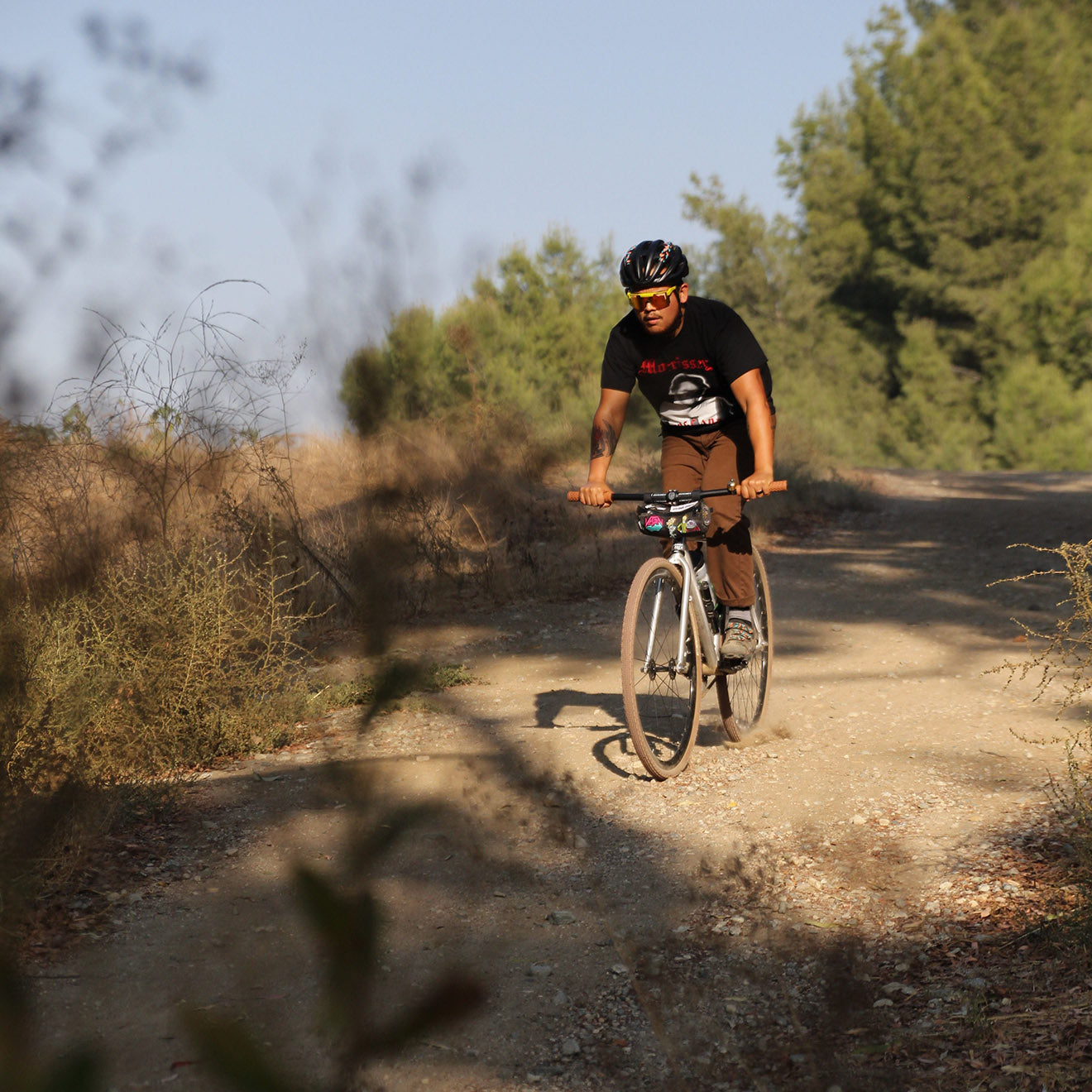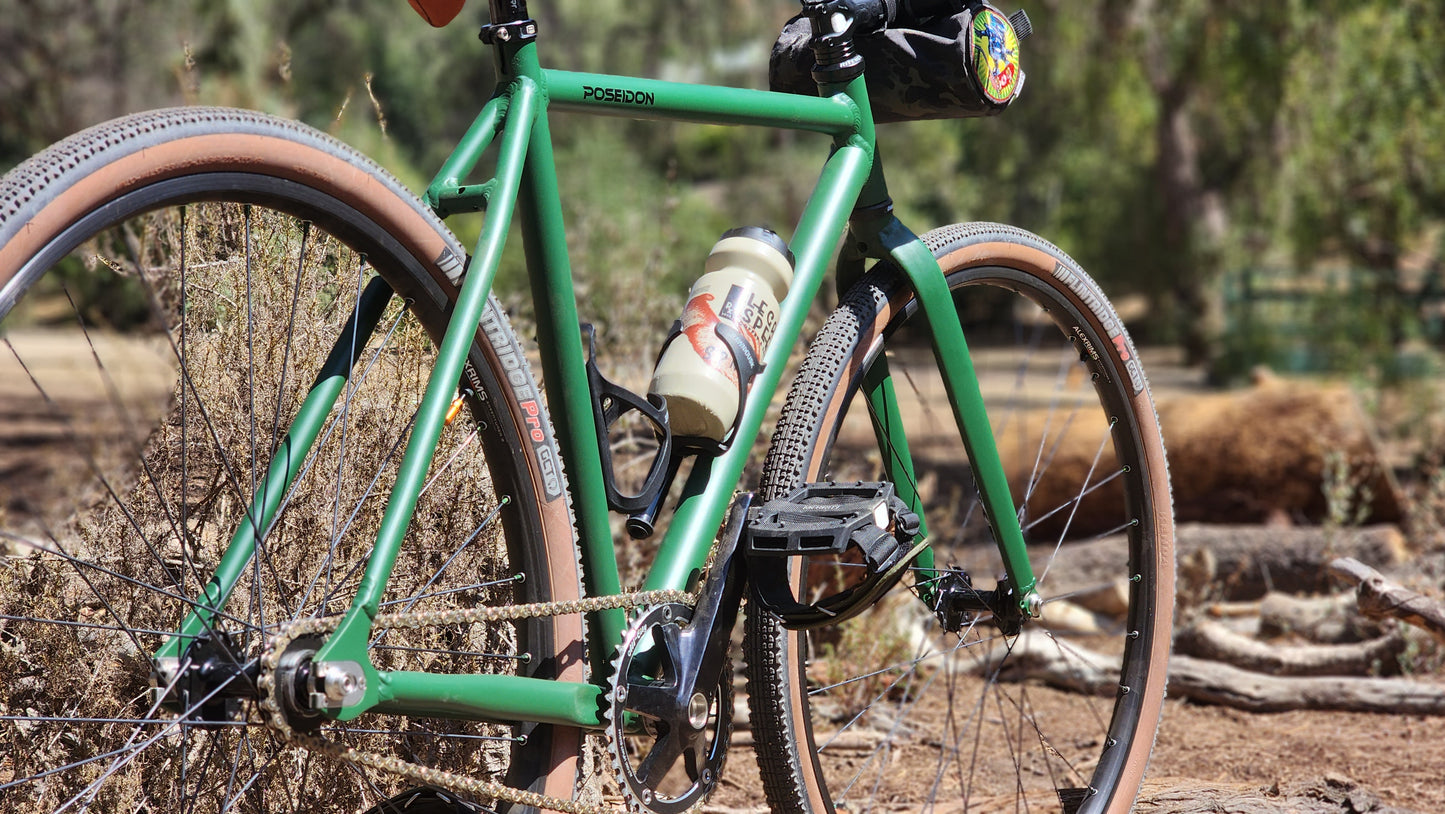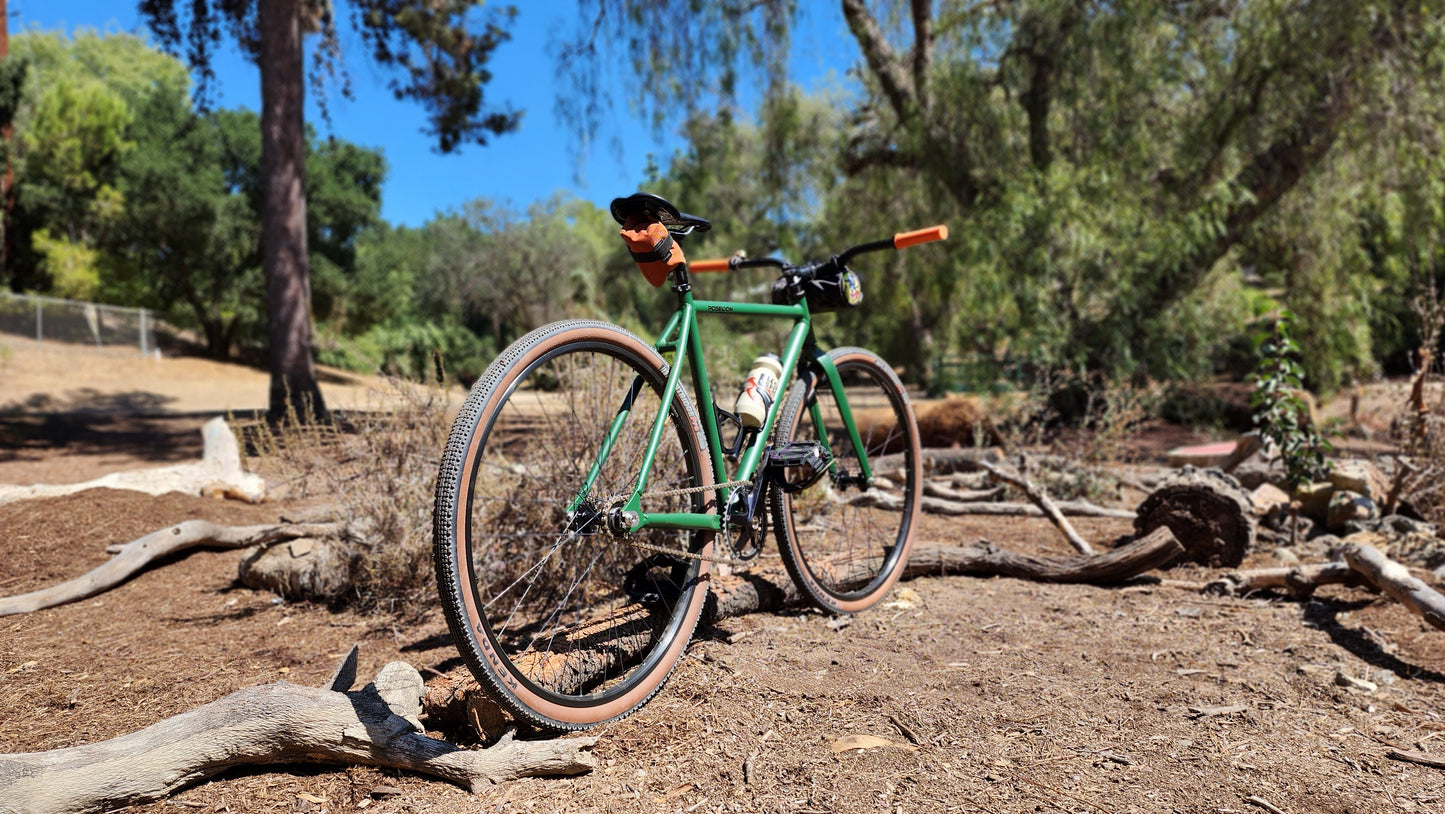 Fixed Gear from Road to Trail
What makes the FX so great is that it gives you the opportunity to run a larger gravel tire on your frameset. This opens up all sorts of trails and options. This frameset is perfect for the person looking to take their fixed gear riding to new trails.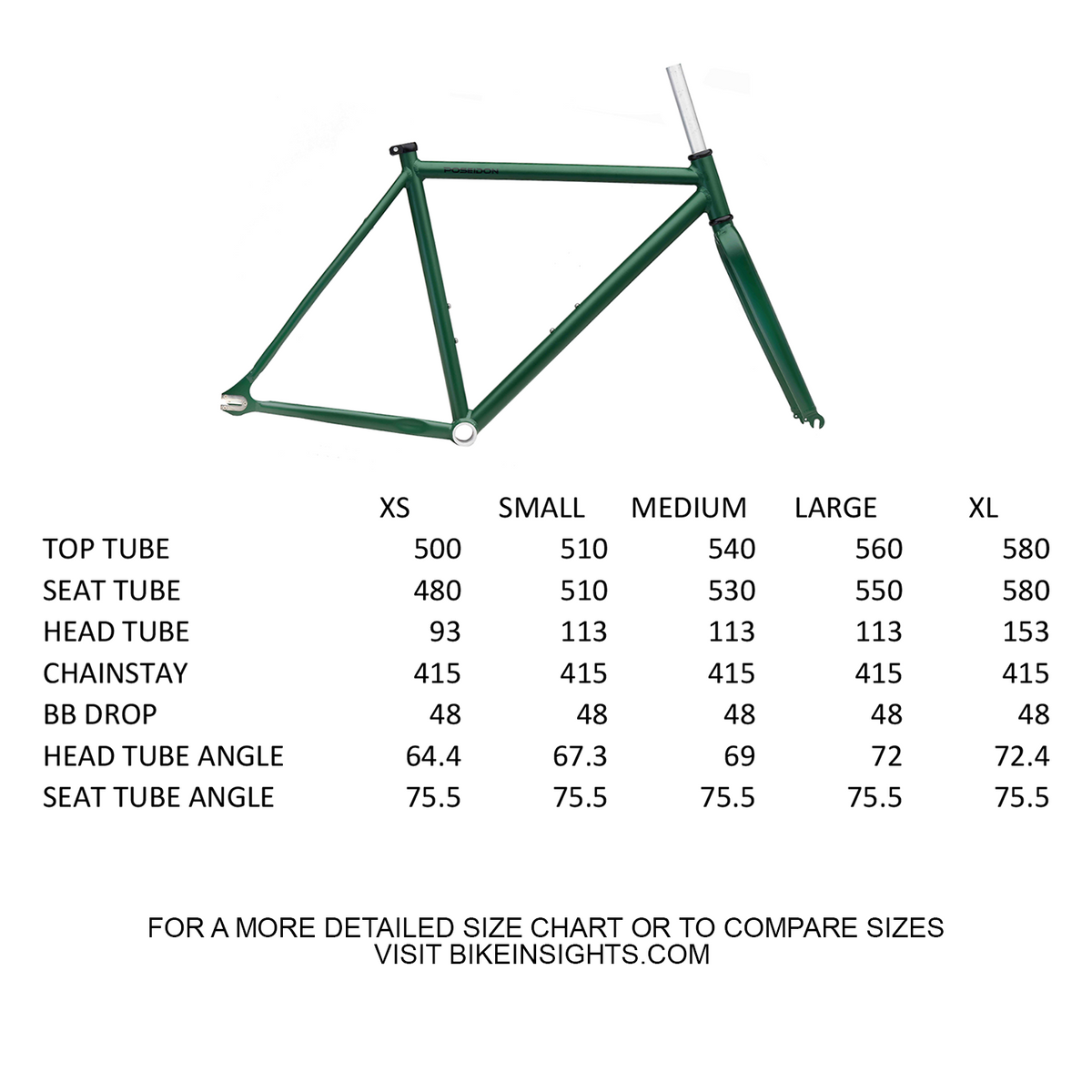 Frame
Aluminum (Lifetime Warranty)
For 200 shipped can't beat it
I'm 6'1 , ended getting the large instead of the xl. I think if you're going to run a negative rise stem and use it as more of a road bike the XL might be better . But if you're going to use it as kind of a play mountainbike of sorts, sizing down is a good option. The rear brake bridge is drilled , but good luck finding a caliper that will fit . The front however works with the Tektro 559 with gravel king 38C tires. For 200 shipped to the door it's hard to beat, comes with sealed bearing headset that I whacked on with a book and a hammer (worked perfectly) a set of pipe cutters to cut the steerer tube and you can get away with minimal tools setting this thing up.On the trails it's pretty twitchy (not the right tool for the job) but that's what makes it fun over my aggressive hardtail on tame trails.
Note: these bikes used to come with tabs on the fork for disc brakes, they do not anymore .
In closing , this a great, relatively inexpensive option to get into a fixed gear gravel bike . You can run single speed , but with that brake bridge drilled so high up, fitting a rear brake isn't an option even with a long reach caliper . So run it fixed with or without a front brake and you'll be set.
Things I would change on the Geo for the large , longer headtube , the one on the large is the same length as the medium and small so saddle to bar drop can be too low for some. Possibly a slacker head tube angle 70 degree and maybe even a slacker seat tube angle 73-74. But then again, maybe with those angle changes it may aswell be an XC mountain bike instead of a tracklocross bike .
Love it so far
So far-so rad! Not built completely, but I'm super happy with the quality. Tire clearance is crazy. Beefy dropouts. I normally ride a Panasonic track bike for my daily ride but this will be my pack animal, mud masher, and the way the climate has been changing in my area, a go-to for rainy days. Really looking forward to riding it. Thanks all!