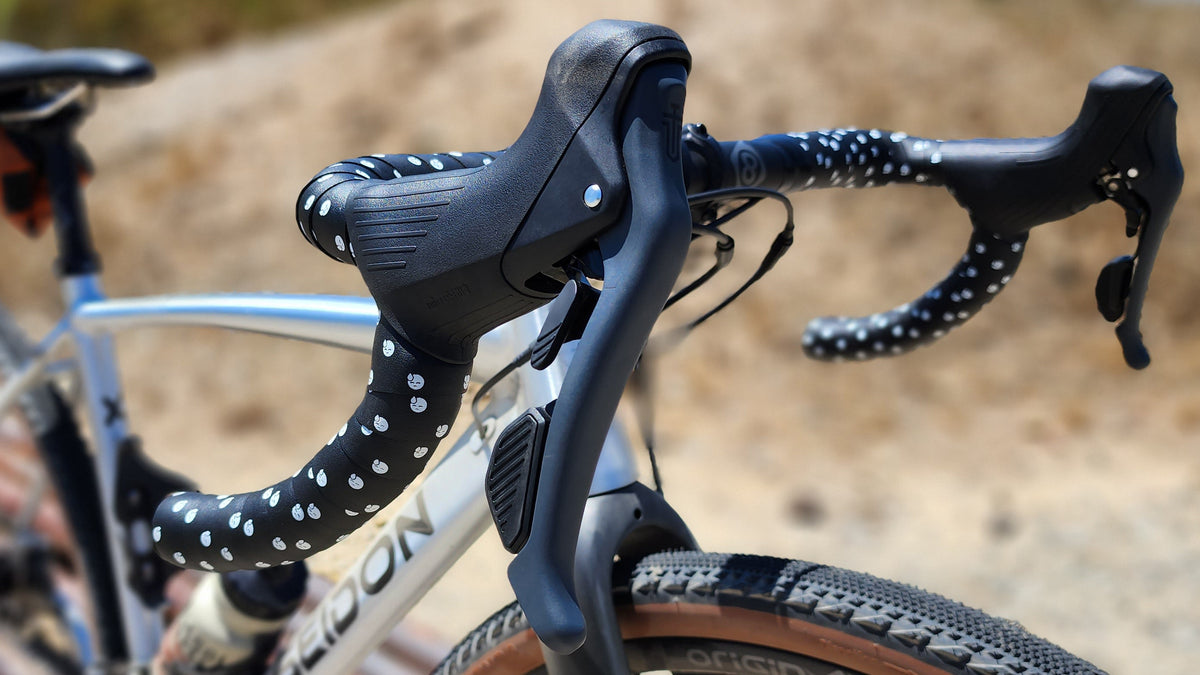 MicroShift Sword Groupset (Our Thoughts)
MicroShift Sword is the Best Affordable Gravel Groupset
The MicroShift Sword groupset is here and it is making quite the impression. When the Advent X first came out, MicroShift offered an expanded gearing range, and a clutch rear derailleur, all for an affordable price. Fast forward a few years later and we are looking at the Sword.
Little changes make a big difference.
Road Capable Gearing with the Functionality to Get Rowdy on Dirt.
I went with the 48/31 double because I wanted my X Ambition to be my do-it-all option to expand my riding without sacrificing on any terrain. On the road, the 48t chainring gives me plenty of top-end speed, and the 31t smaller chainring paired with their 11-38 10-speed cassette made climbing a breeze.
MicroShift really did their homework with the new hood design. It is a bit longer and the ergonomics are more comfortable while riding on the hoods. You'll notice the rubber texturing on the hoods, which allows for more grip and a similar texture on the shifters, which lets me know exactly where my fingers are for a quick shift change.
The more surprising thing that I was pleased to discover was that the brake lever seems to have a stronger pull compared to my Advent X setup. I set my brakes up just about the same as I usually do and there is a noticeable difference in terms of how well they grab and modulate.
I think the one thing folks called out the most with the Advent X was the shifter cable sticking out. While I have never had an issue with it, I can understand the desire to have a nice clean cockpit. Well, look no further as the Sword's 1x and 2x setups offer standard internal cabling.
The clutch rear derailleur has an easy turn knob to switch on and off. I found that when things got spicy on the dirt the rear derailleur was just as reliable as my Advent X with some more responsive shifting.
 
1 x 10 and 2 x 10 Options with Built-in Clutch Rear Derailleur.
The Final Verdict on the MicroShift Sword
MicroShift continues to impress me by not getting hung up on trying to go wireless, full hydraulic, 12-speed, etc. They focus on reliability and affordability with practical features that you really need. All of those things I listed before are all great and have their place but I feel like this groupset hits home for the average rider who has been looking for the necessities at a price that makes sense. Will we see The Sword on our bikes in the future? Time will tell but this Sword is staying on my X Ambition for years to come.