Find the Perfect Bike
Answer a few quick questions and we'll find the perfect bike and size for you.
Start the Quiz
Regular price
$ 549.99 USD
Regular price
$ 799.99 USD
Sale price
$ 549.99 USD
Unit price
per
Sale
Sold out
*FREE SHIPPING Available for this bike within the Continental US
This size is temporarily unavailable. Enter your email to be notified when it is back in stock.
Description

Ambition helps motivate us. It helps us strive for more and reach new goals.

The X Ambition is built for more. More miles, more adventures, more smiles! You may know the Poseidon X and the X Ambition is the more improved version. We focused on improved comfort with a more upright riding position and a new saddle design. We increased braking power by adding the same brakes as the Redwood and completed the build with 700 x 40 Kenda Happy Medium tires for good speed on the road and grip on gravel.

Difference between the standard X and the X Ambition: We get this question every so often so we figured we'd explain a little further. The X Ambition offers a more upright seated position which is more comfortable and upright (see image below). The X Ambition offers stronger brakes like our Redwood model. We offer a newer comfort forward saddle which may work better for more riders across the board. The X Ambition also comes with 700 x 40 tires which gives the ride a little more of a plush ride feel but the tread pattern allows this bike to accel on dirt and pavement.

View full details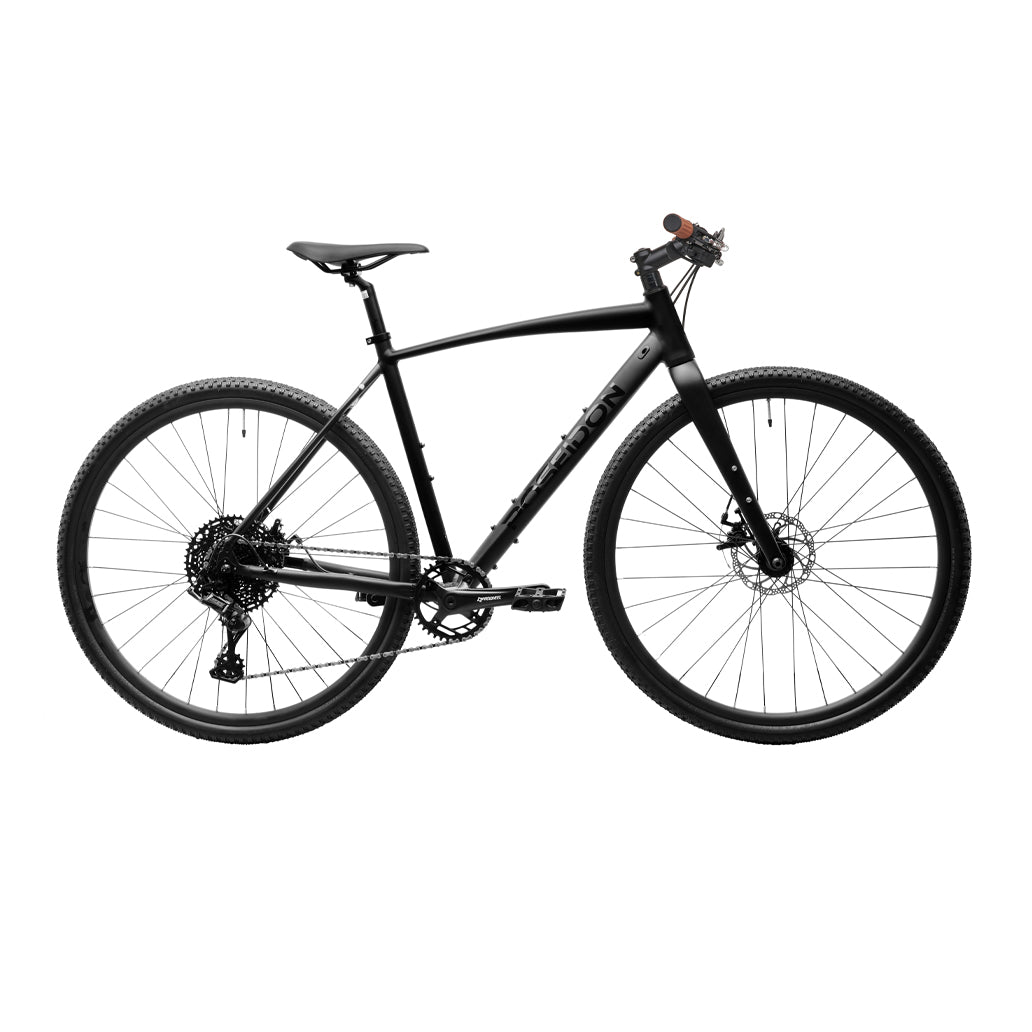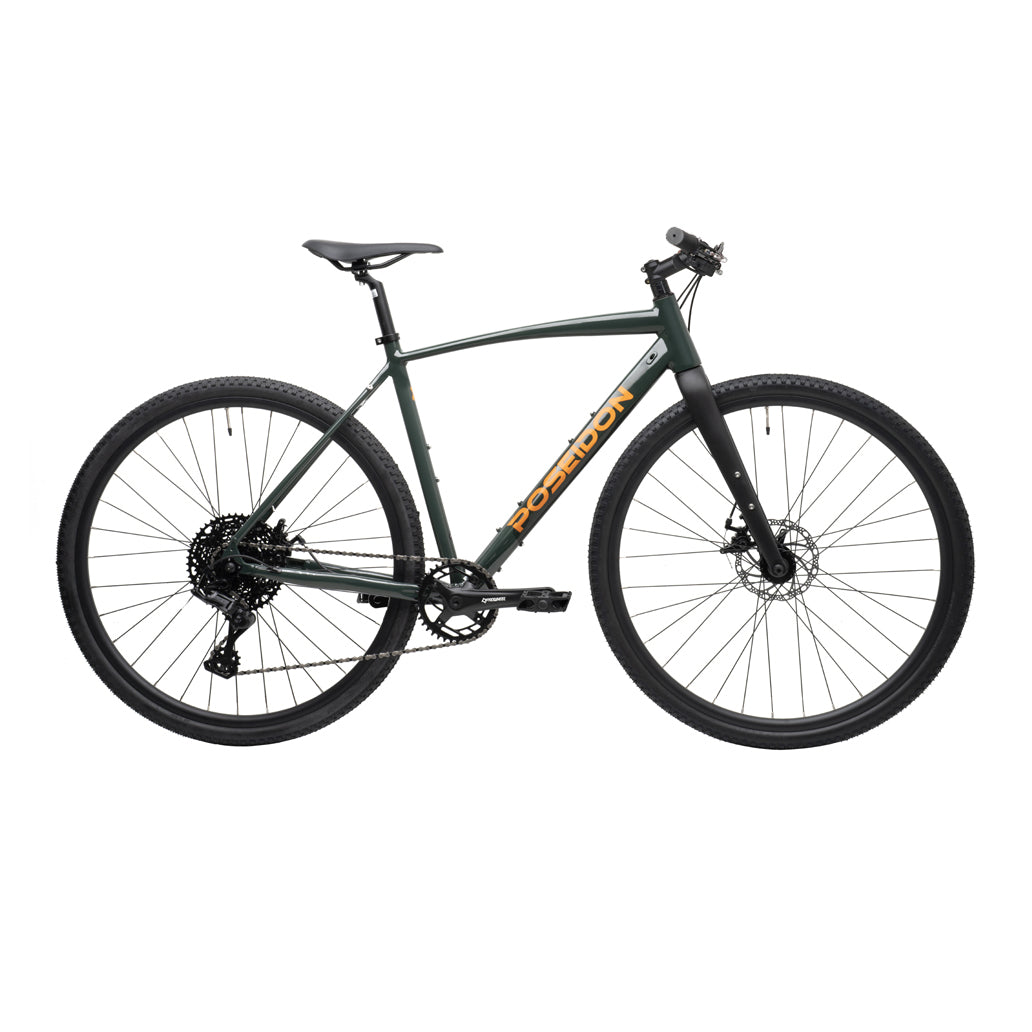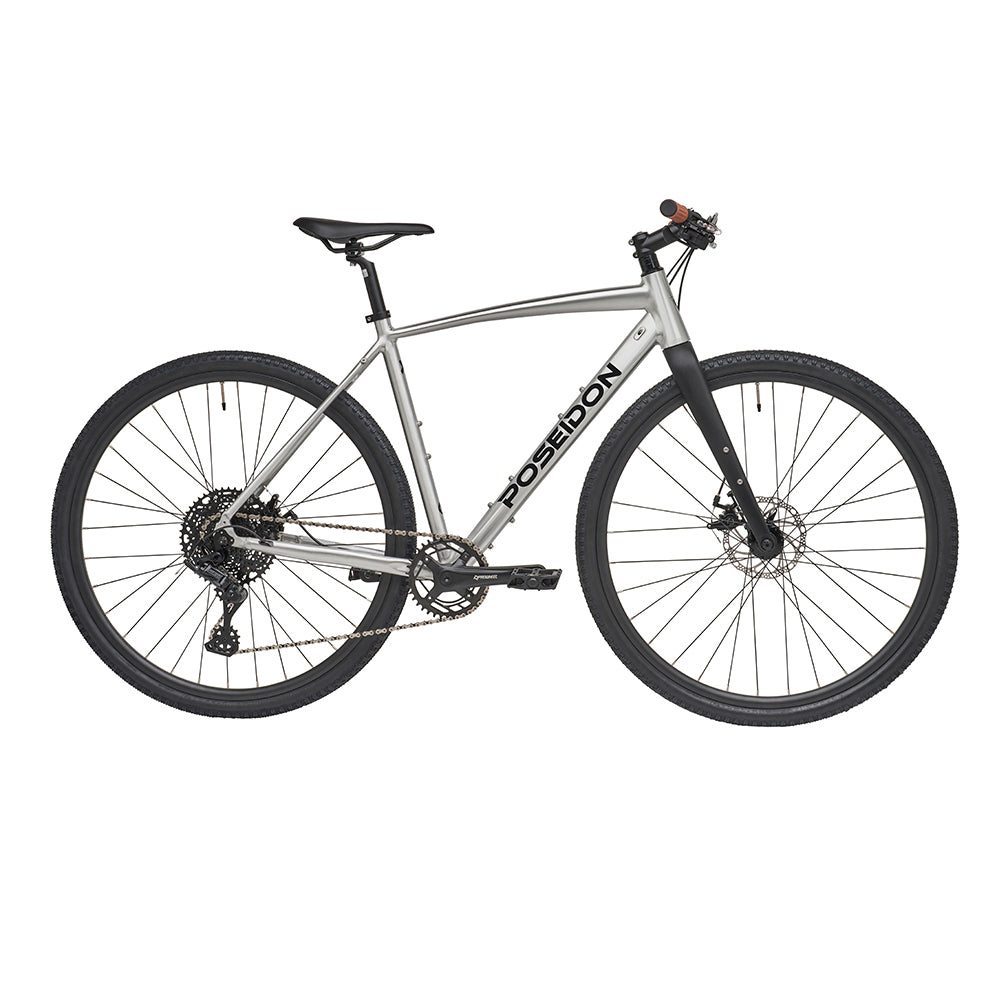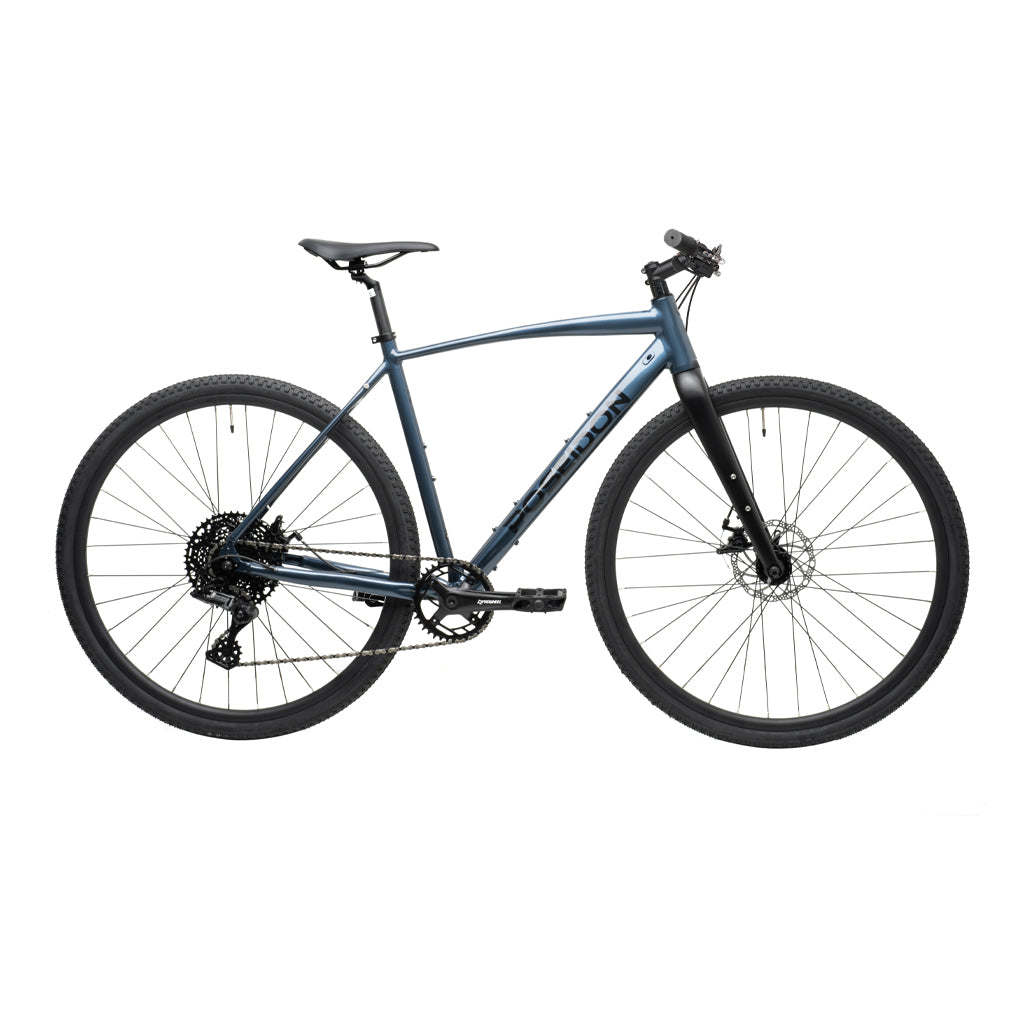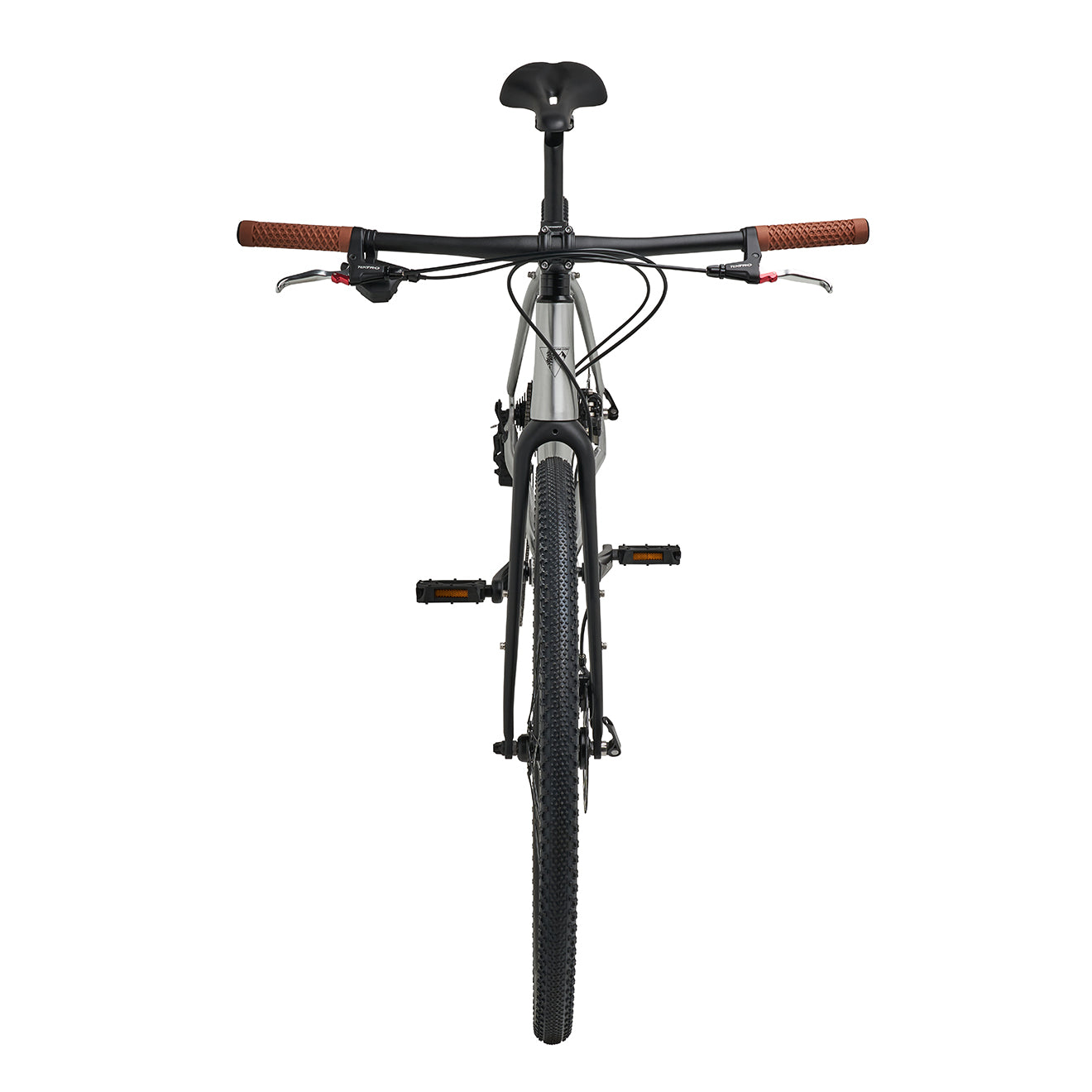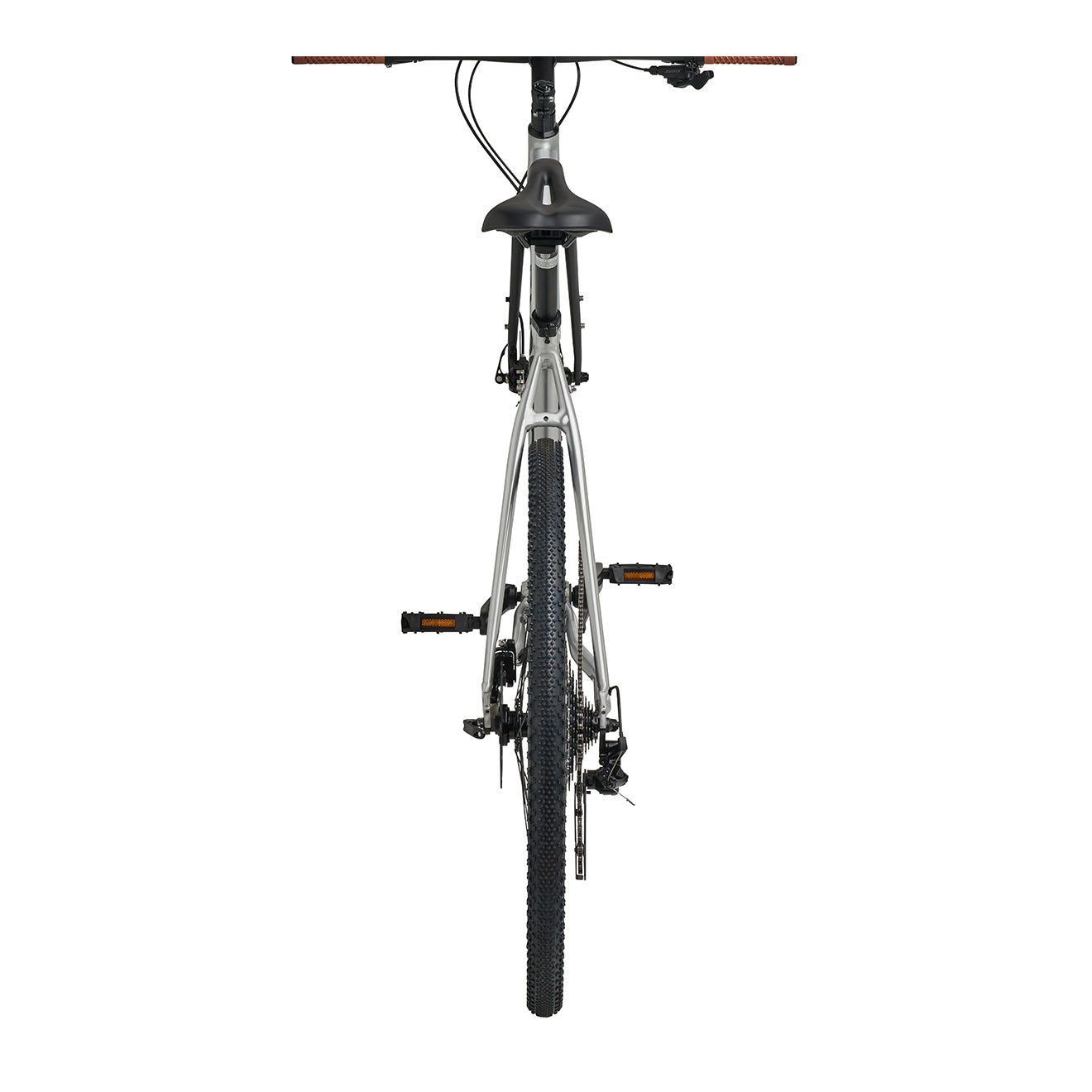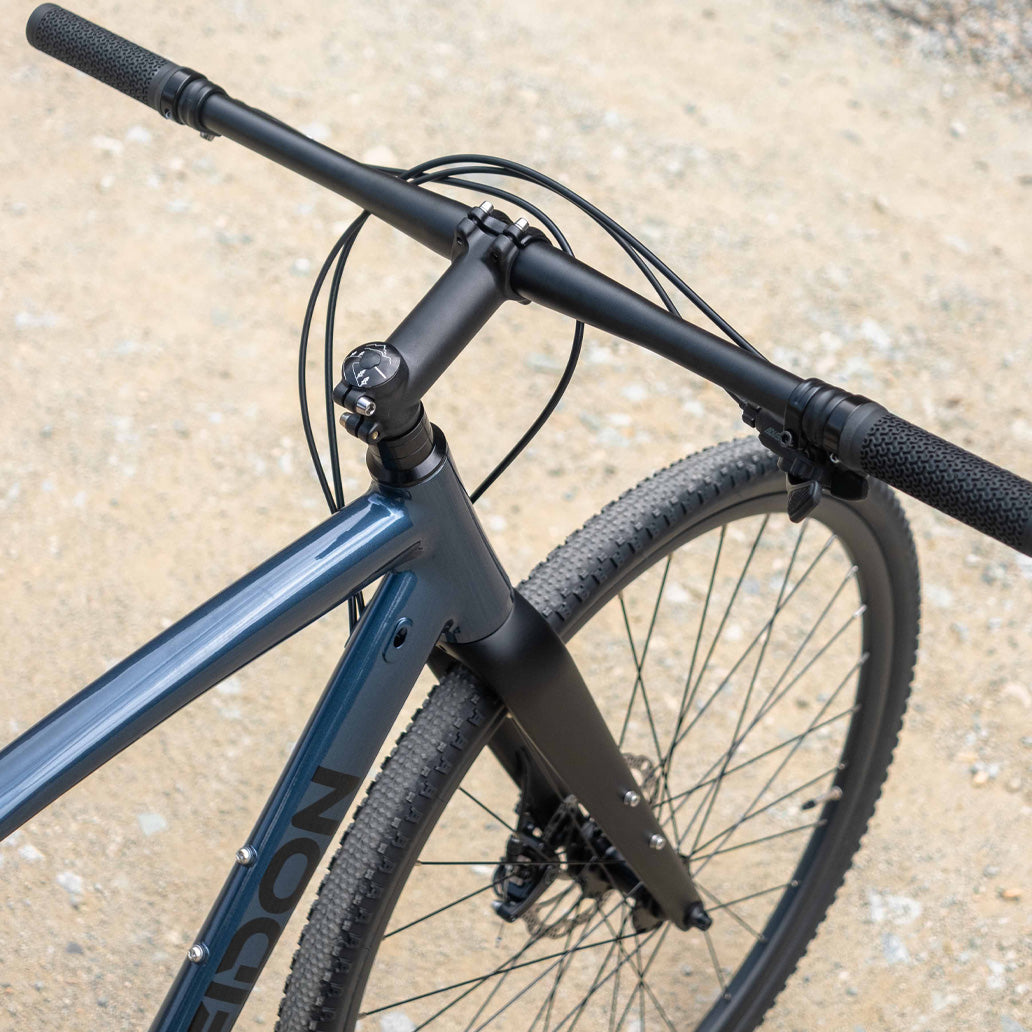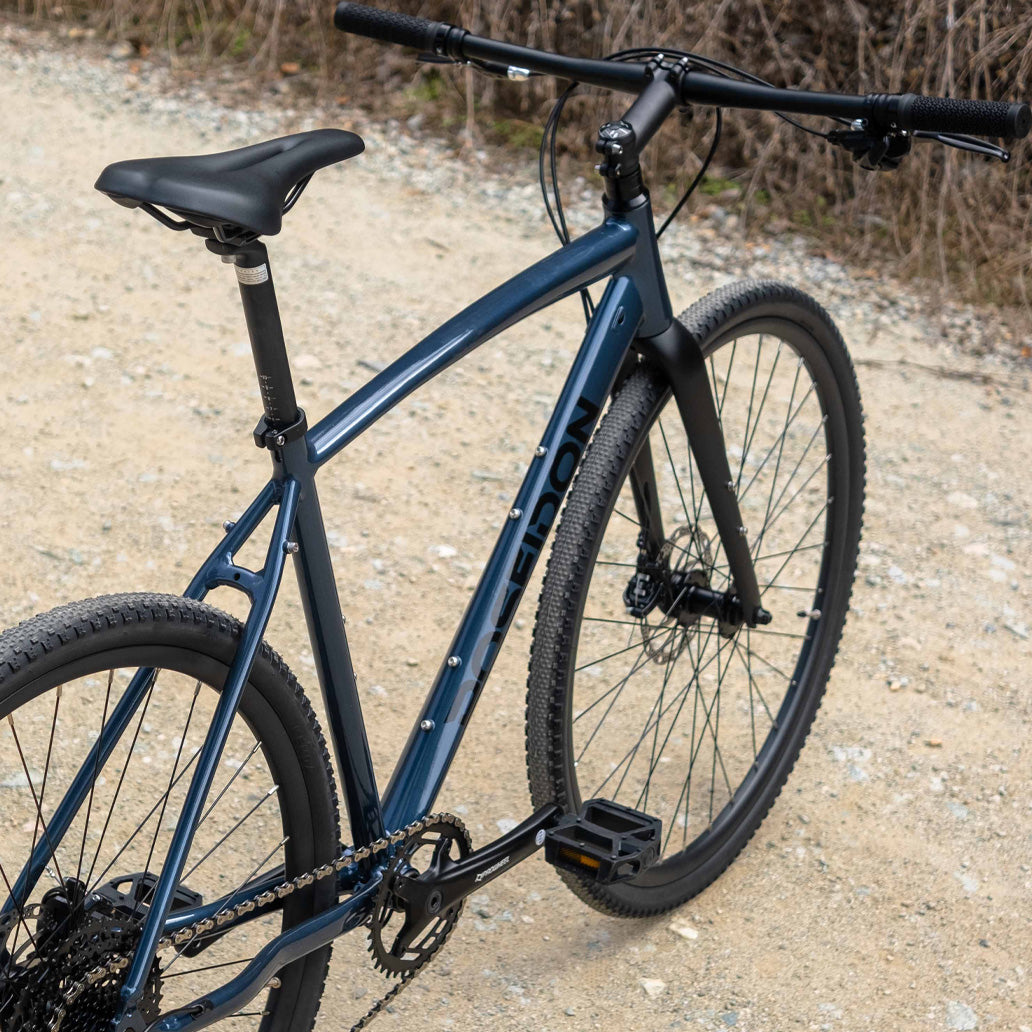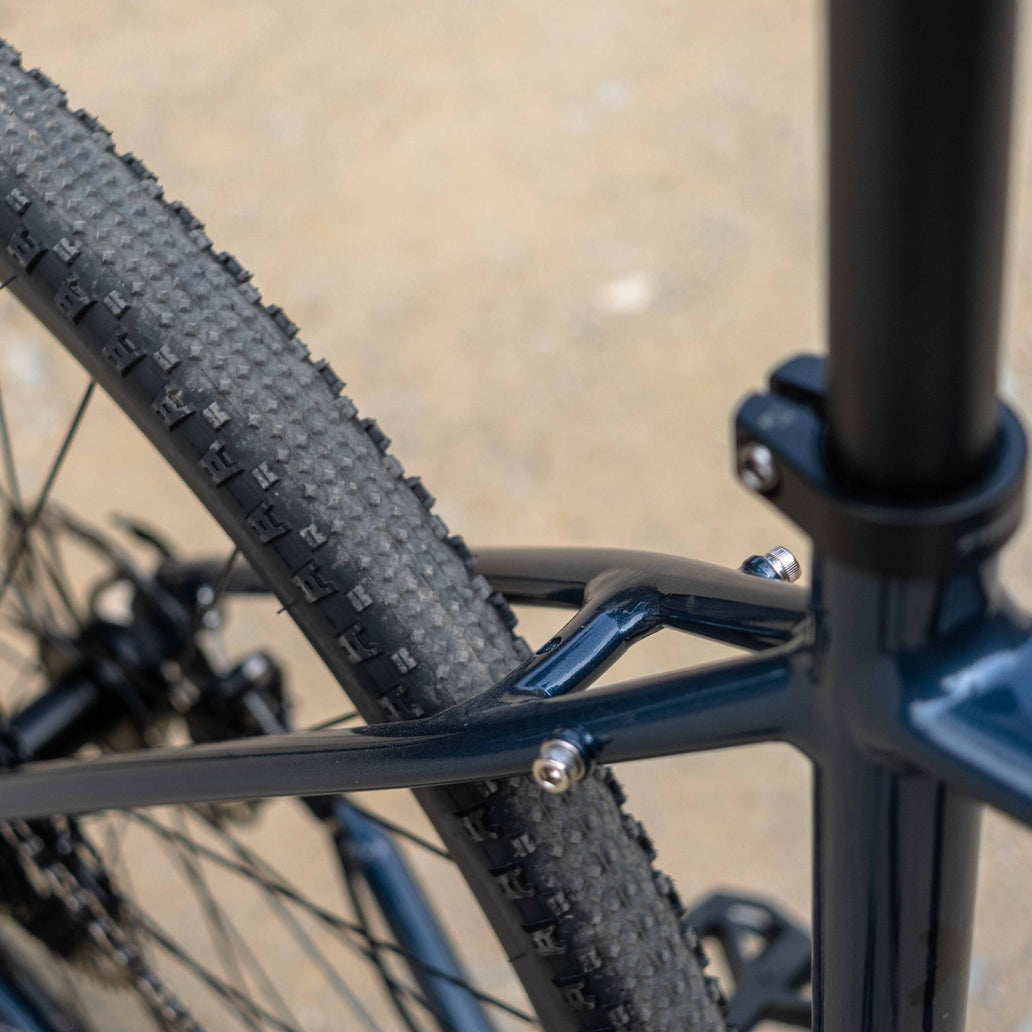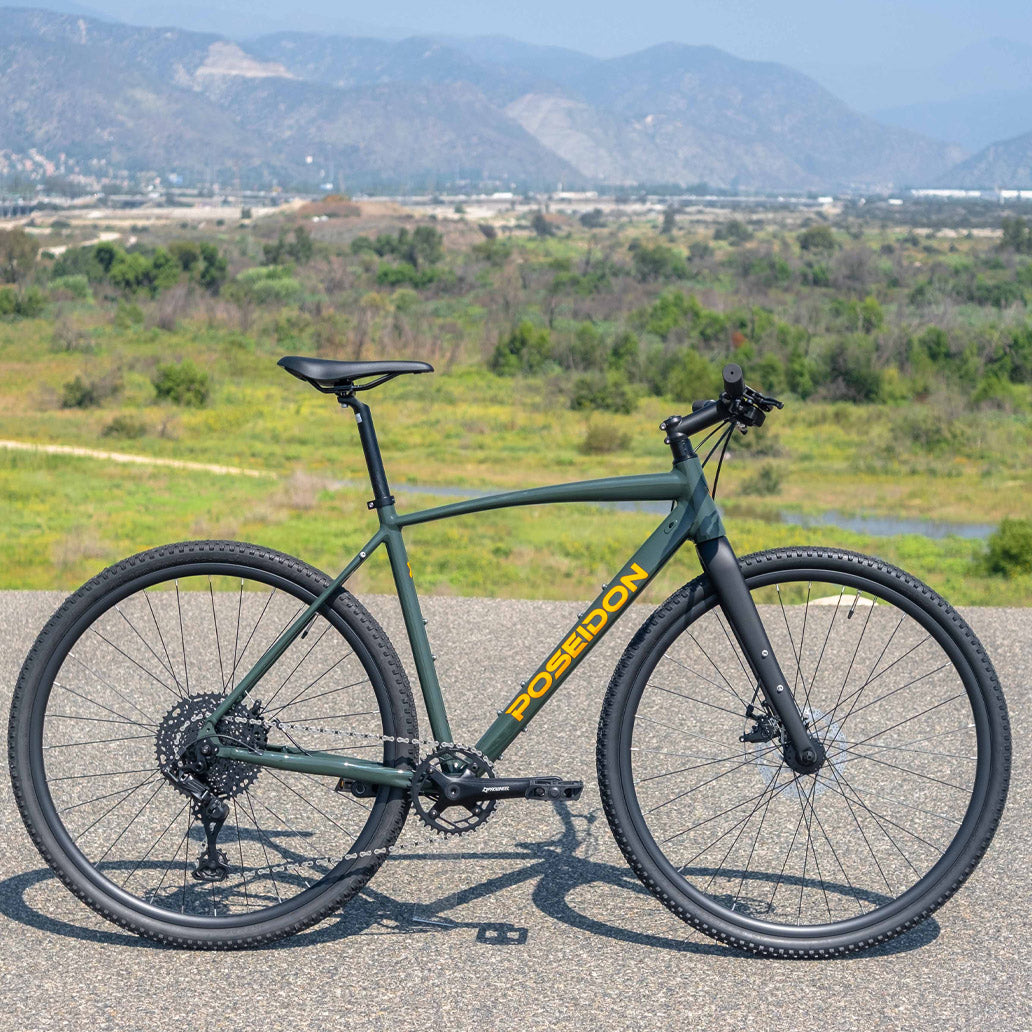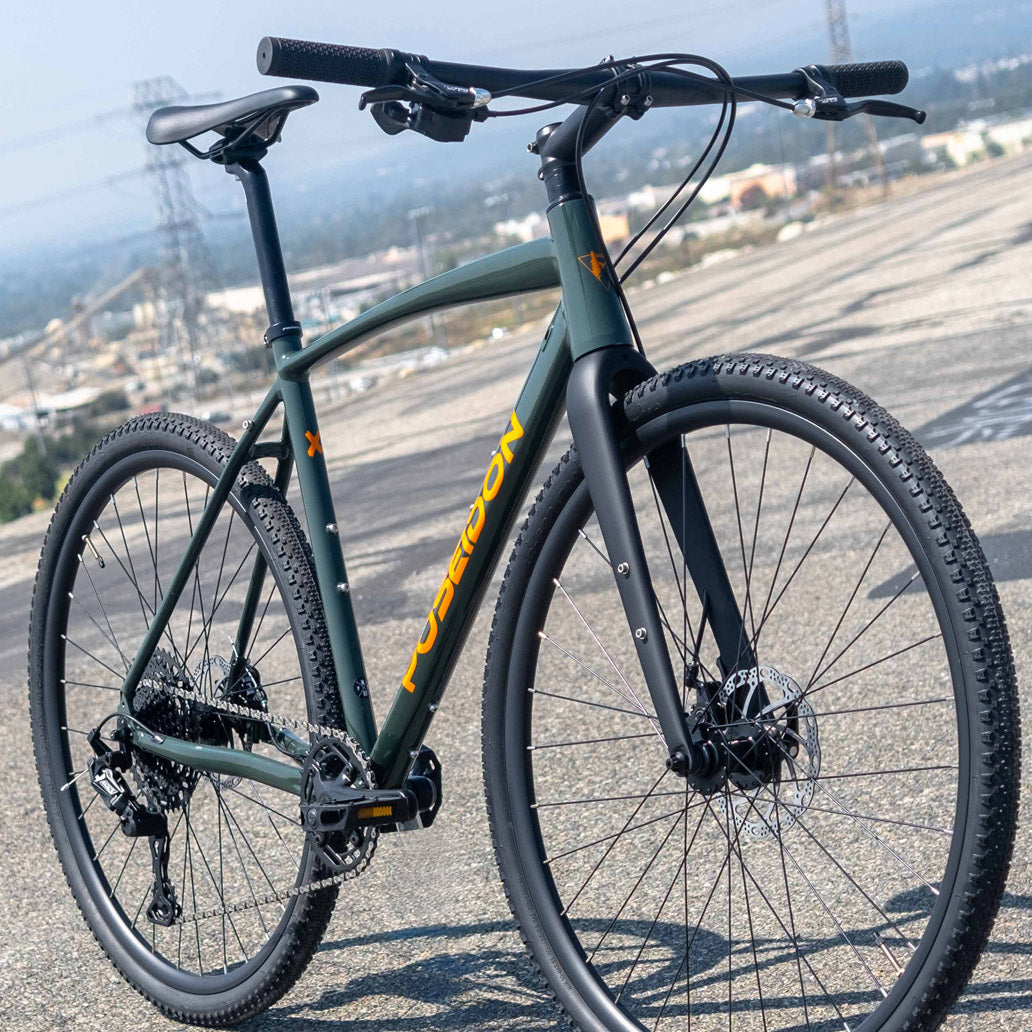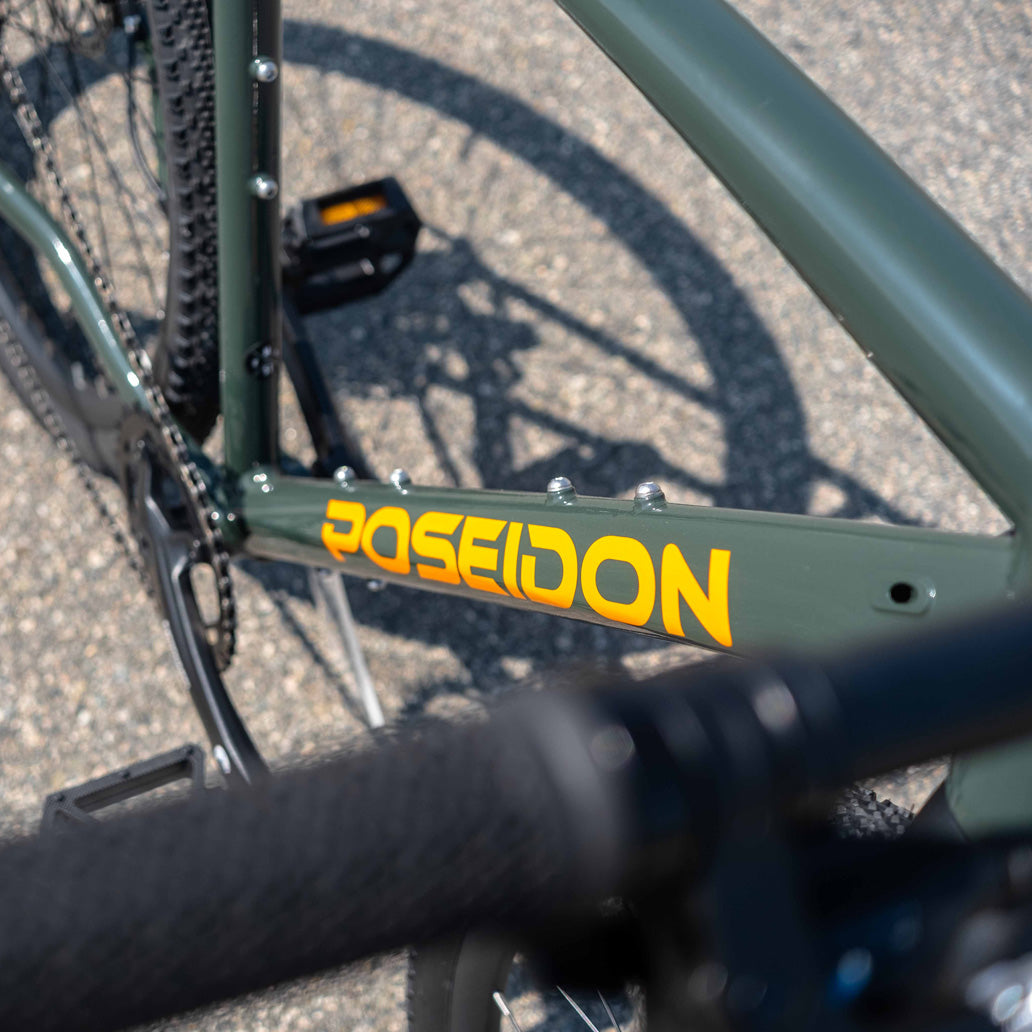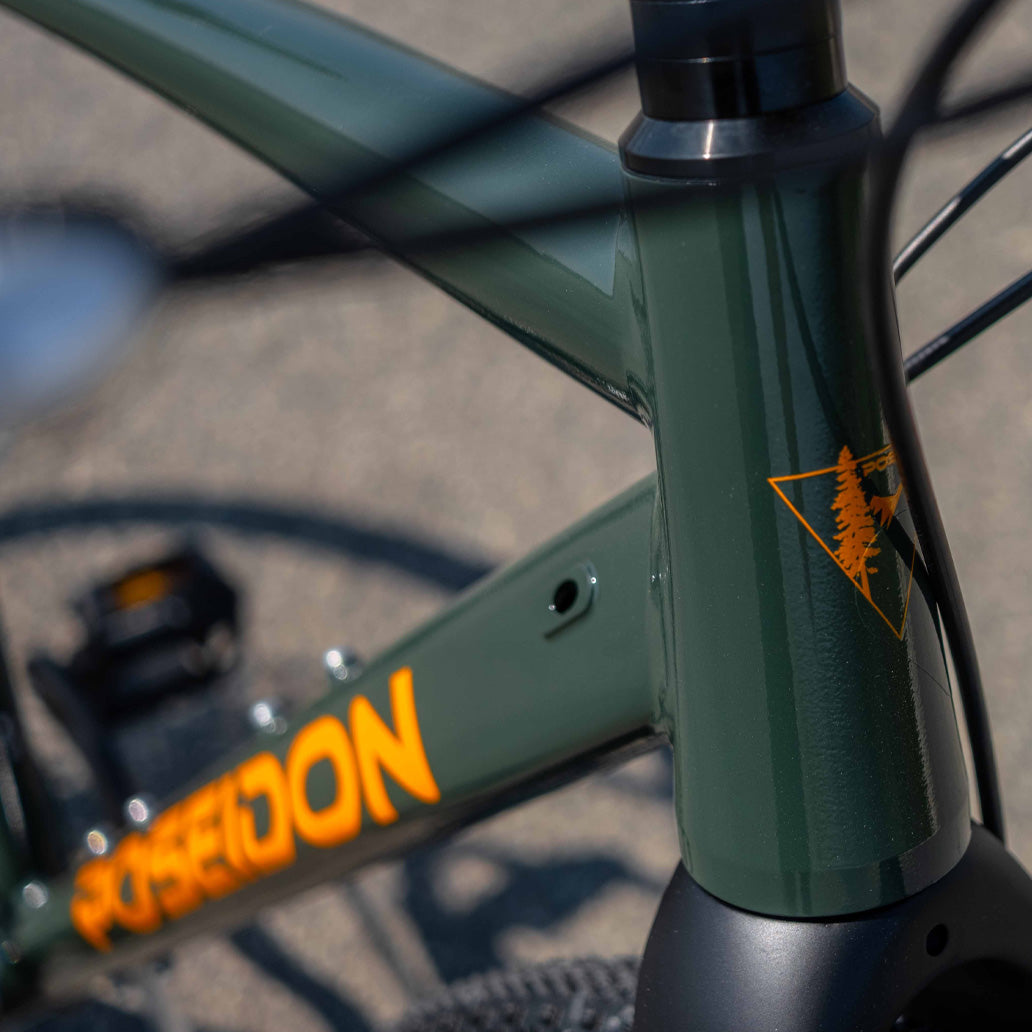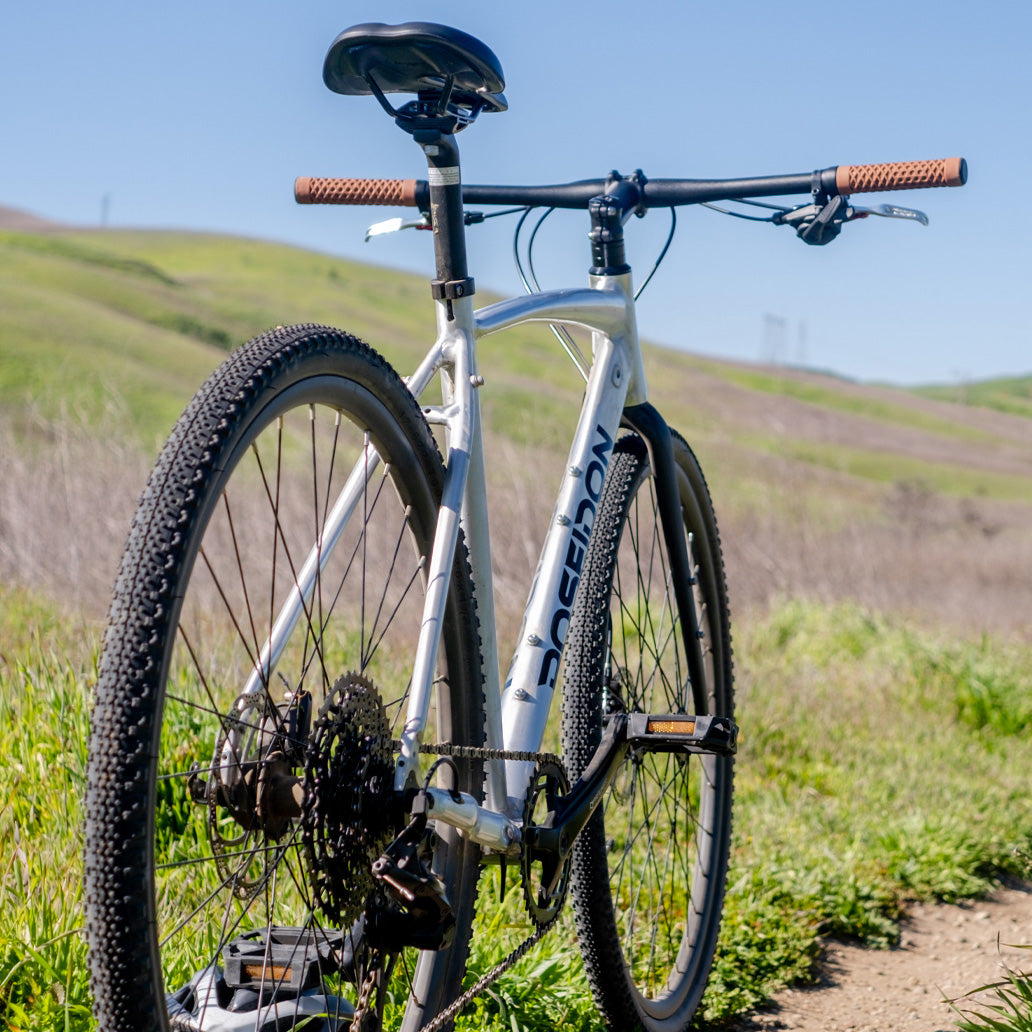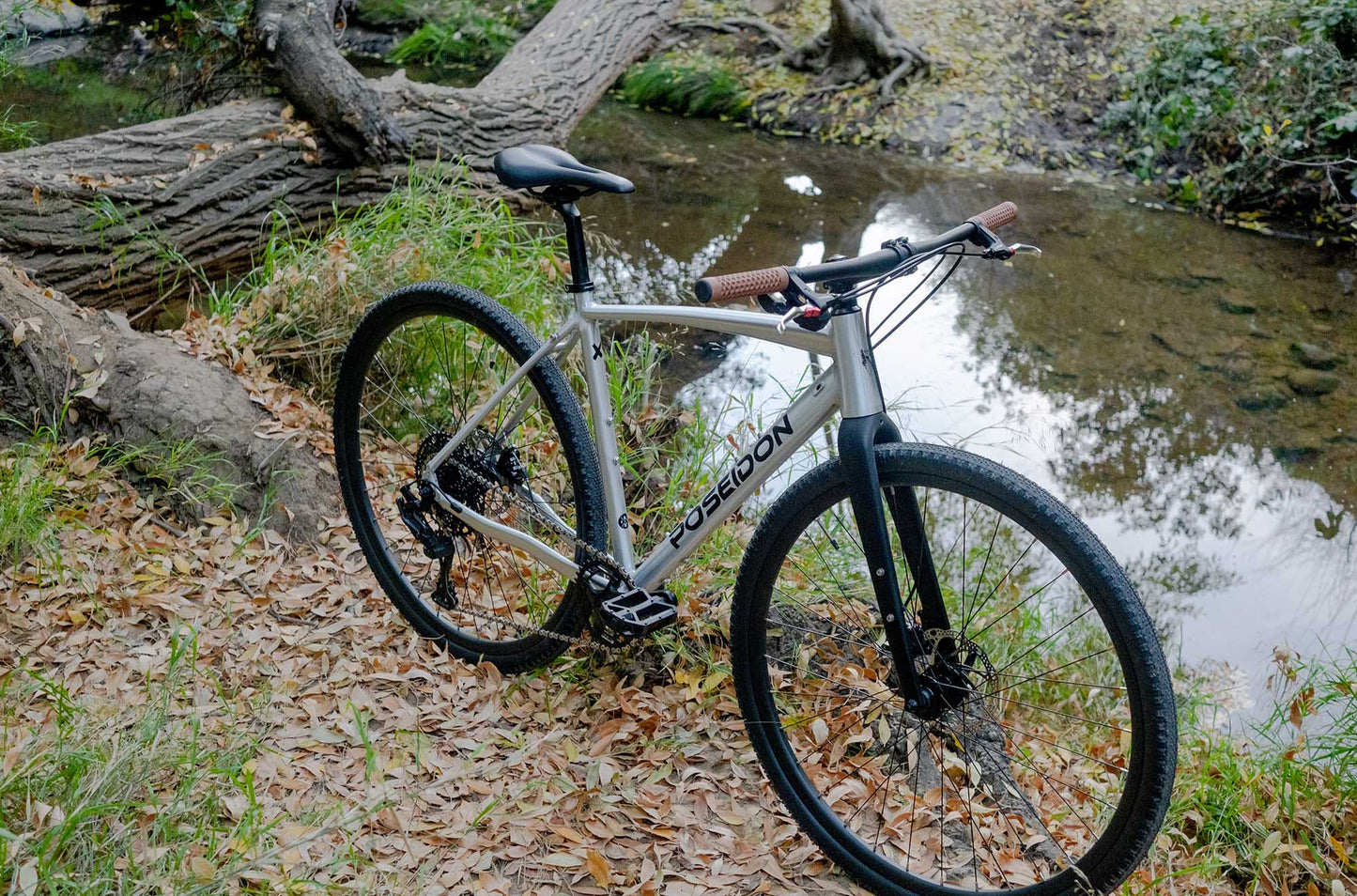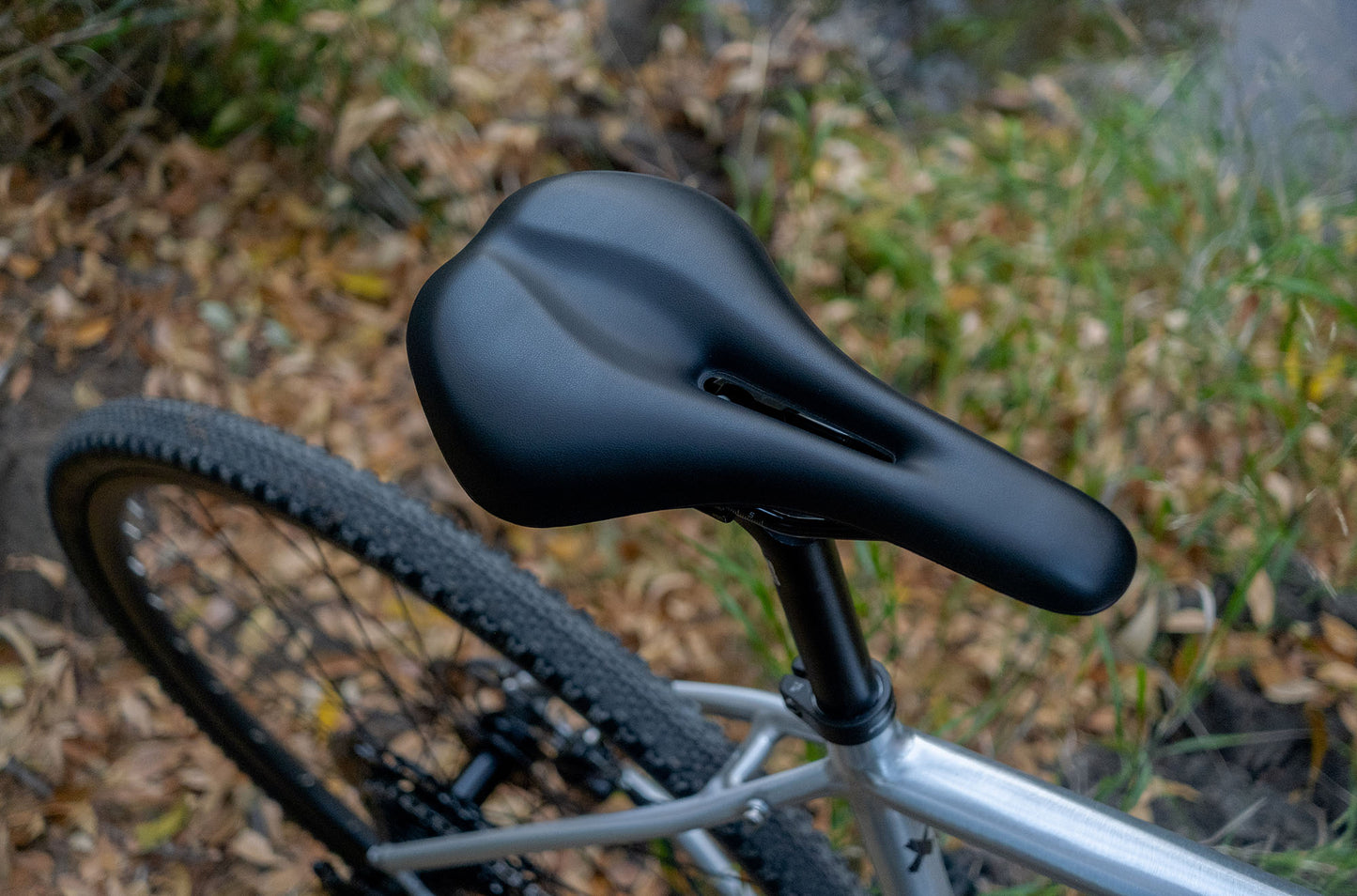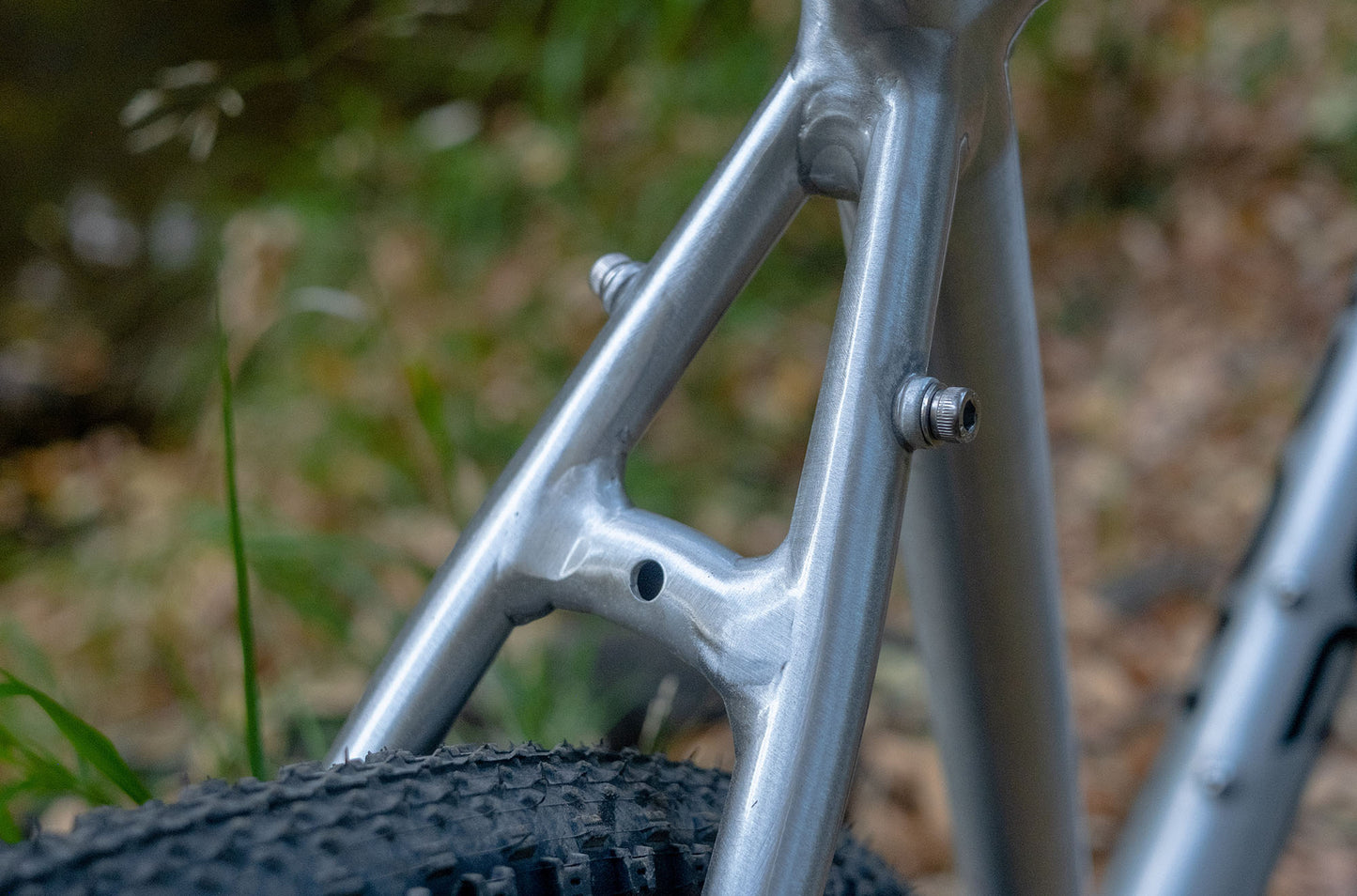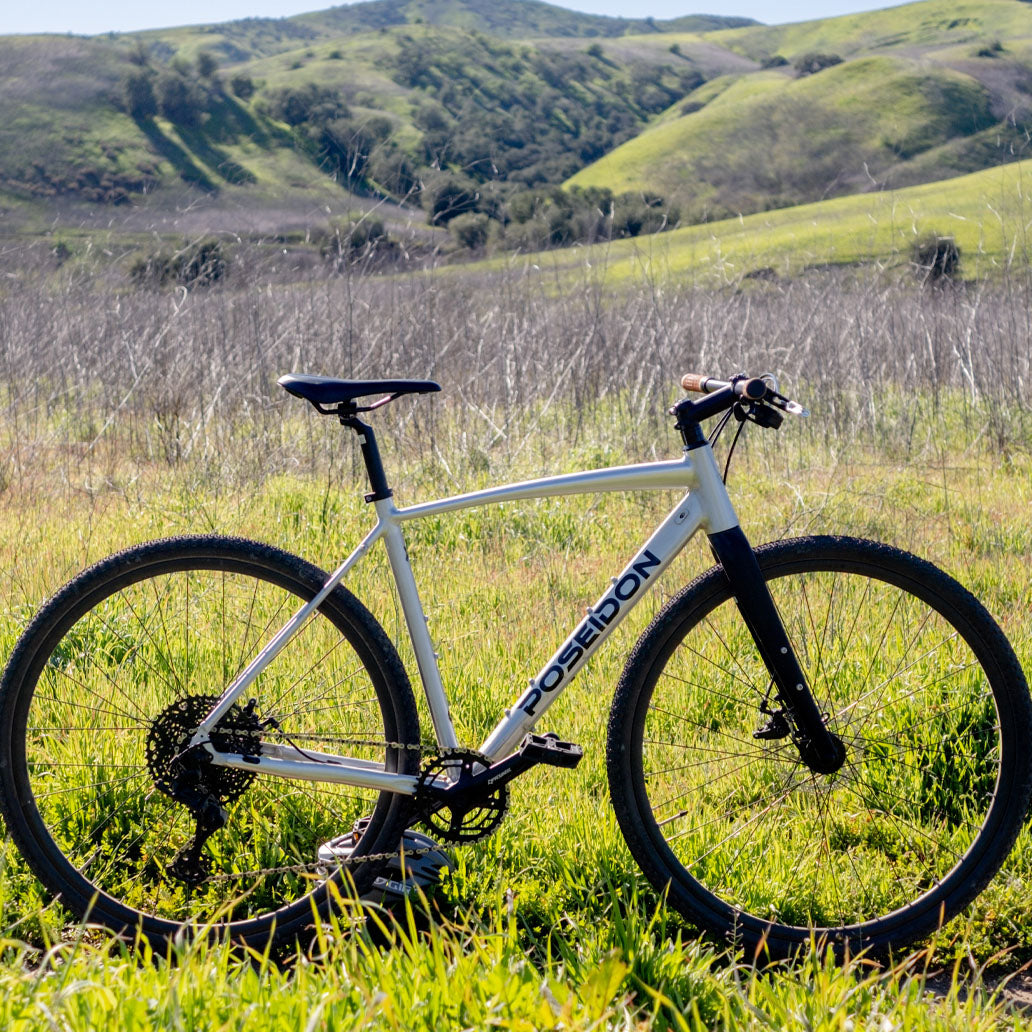 Road to Trail
The light frame and full carbon fork offer a quicker more nimble ride feel great for someone who is after a bit more speed. This is for the person looking for a bike that is equally as capable on the road as it is on the trail. Use it for commuting, road riding, gravel riding, or the casual ride with the family.

Benefits of a flatbar: The great part about flatbars is that it is the most universal feel to folks riding. We have all ridden flatbars at some point which adds a boost of confidence to someone who is not as experienced as they'd like to be on dirt. It provides a wide grip keeping you stable and riding with confidence.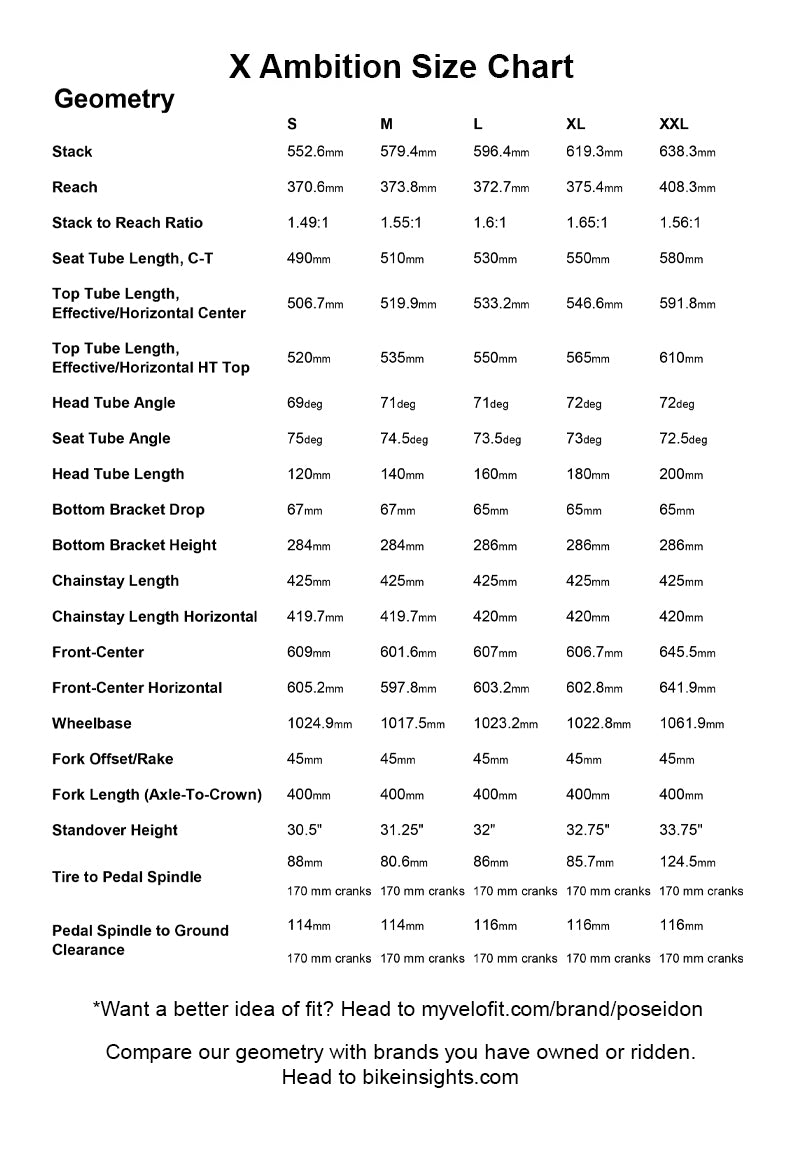 Frame
Aluminum. (Lifetime Warranty)
Handlebars and Stem
Poseidon Flatbar 720mm wide.
STEM: 31.8 Diameter with +\- 7 Degrees. Small- 90mm, Medium- 100mm, Large, XL and XXL- 110mm
Tires
700 x 40 Kenda Happy Medium
Brake Levers
Flatbar Tektro Mechanical Short-pull.
Wheels
700c Quick-Release Clincher Wheels. 32h rims with hub spacing of 100mm (front) and 135mm (back). 19mm inner rim width, we recommend a tire range of 700x25-42 on the X frames.
Rear Derailleur
Microshift 10-Speed Advent X with Clutch.
Bottle Cage Boss
3 on the size Small, 4 on sizes M, L, and XL. 2 on each side of the fork with a load capacity of 3.5lbs.
Brakes
MD-C550 Mechanical Flat Mount Brake Calipers.
Crank
Prowheel Charm 170mm Crankset with 38t 104 BCD Narrow-Wide Chainring.
Bottom Bracket
68 x 110.5 English Threaded Square Taper.
Cassette
11-48 10-speed Microshift Advent X.
Love this bike
For being my first bike, i love it. Very versatile on both gravel and road. Very smooth on the gears, disk brakes handle well on the down hills and Very good control on the turns. I am not a expert bike rider but I am getting better at it. I completed my first triatholon and I was very happy with how well my bike performed. I Would recommend it to any new rider out there looking for a well built affordable bike. I ride my bike 3 to 4 time a week around 20 mile each time and this bike can take a beaten.
I would like to upgrade my bike with the drop down bars as a better option for my next triatholon.
Worth it - 100 mile review
First impressions are good. I wanted something more gravel focused so I added moloko bars and a stud buster seatpost. I'll start with the pros:
geometry is comfortable.
shifting/braking adequate
mounting options excellent*
Tires great for gravel
price is A+. Seriously, if you're looking to get into gravel and going for a used bike isn't really a good option, this bike is cost-efficient and highly upgradable
Cons:
-38 teeth for the front chainring feels too small. I will probably increase it at some point since I am spending most of my time in the 3 highest gears. I'm not a powerful biker either.
-rear rack mounting is difficult. If you plan on touring/bikepacking you might have to be particular about the rack you use since it seems like the eyelets near the dropout are below the curve of the frame. This wouldn't be a problem if I was using a seatpost only rack but I can't.
-tire size limited. the rear tire appears limited to about 42 or so. It would be nice to have it a bit wider in the back especially since the front has so much extra room.
-thru axle would be nice if standard but that would be quite an ask at this price point.
Overall I recommend this bike! Versatile, but seems to be designed for long-haul gravel.